CHF

99.00
The Corset - Modular leather container pouch (for survival tins, bottles...)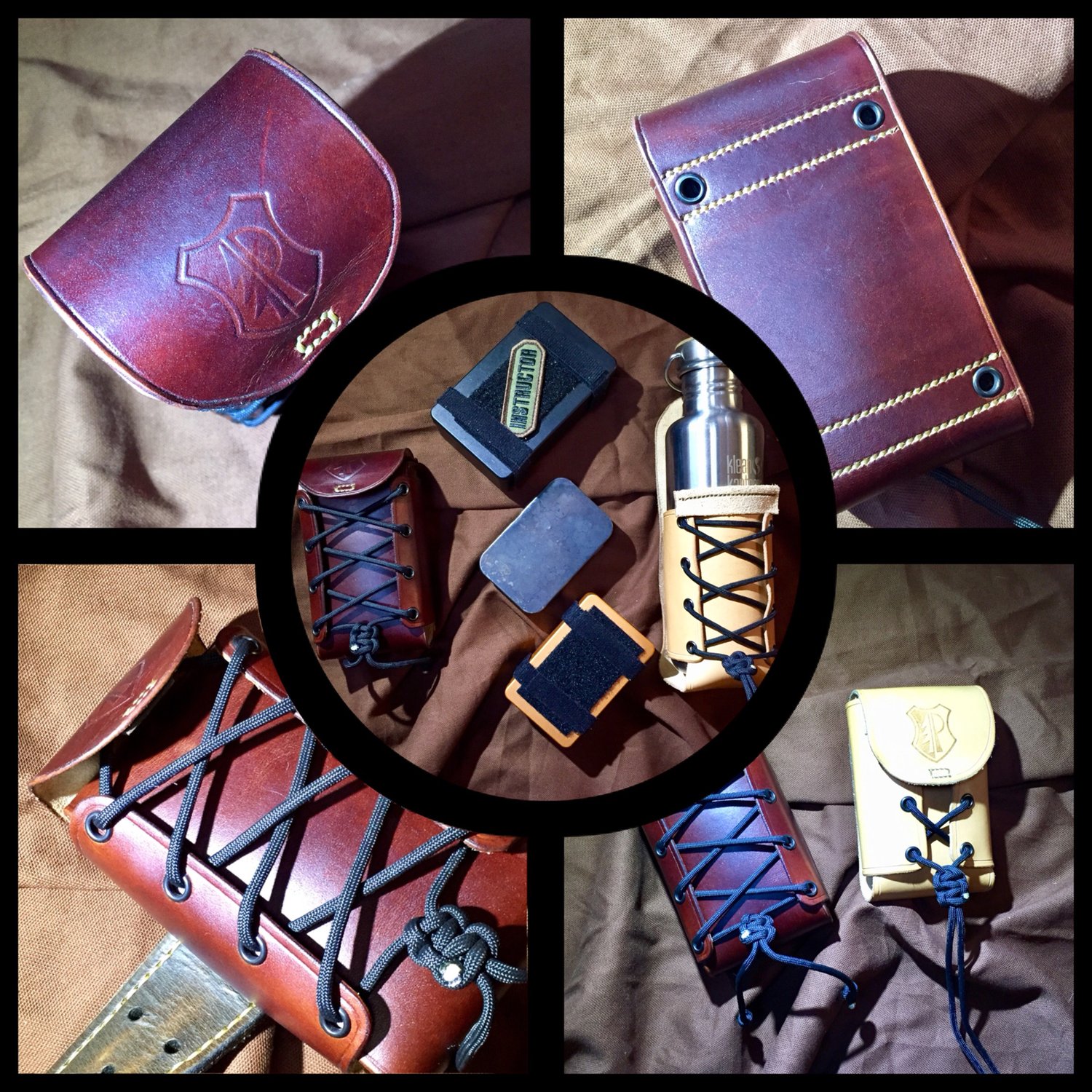 I have created this pouch out of sheer need : I needed to carry my Solkoa Suma boxes, but also needed to create a versatile product.
This pouch is adaptable and can be tightened to its content. You can put a Solkoa Suma Large or Small, a Klean Kanteen 0.5L (even taller one may work, as pictured), an Altoid tin or other things. This pouch is best fitted for the Large Solkoa Suma kit and for waterproof containers.
The closure system I have developed needed to be reliable and simple with the least parts and silent.
We use 1.5mm thick Veg-tan leather of high quality, US made eyelets, and all the stitches are made by hand. The paracord used is high quality US made nylon paracord.
The pouch can be inserted on wide and thick belts. Two rows of quadrupled artificial sinew secure the pouch together above and below the belt loop. All the stitching is done by hand.
As an option, I also offer a Kydex back plate with Molle-Lok or Tec-Lok attachment or a leather strap system that allows to thread this pouch horizontally on a belt.

Each pouch is made on order and due to the high demand, the waiting list and production time may vary between two to four weeks.