CHF

15.00
Crocobail - multi-use bail for various pots and mugs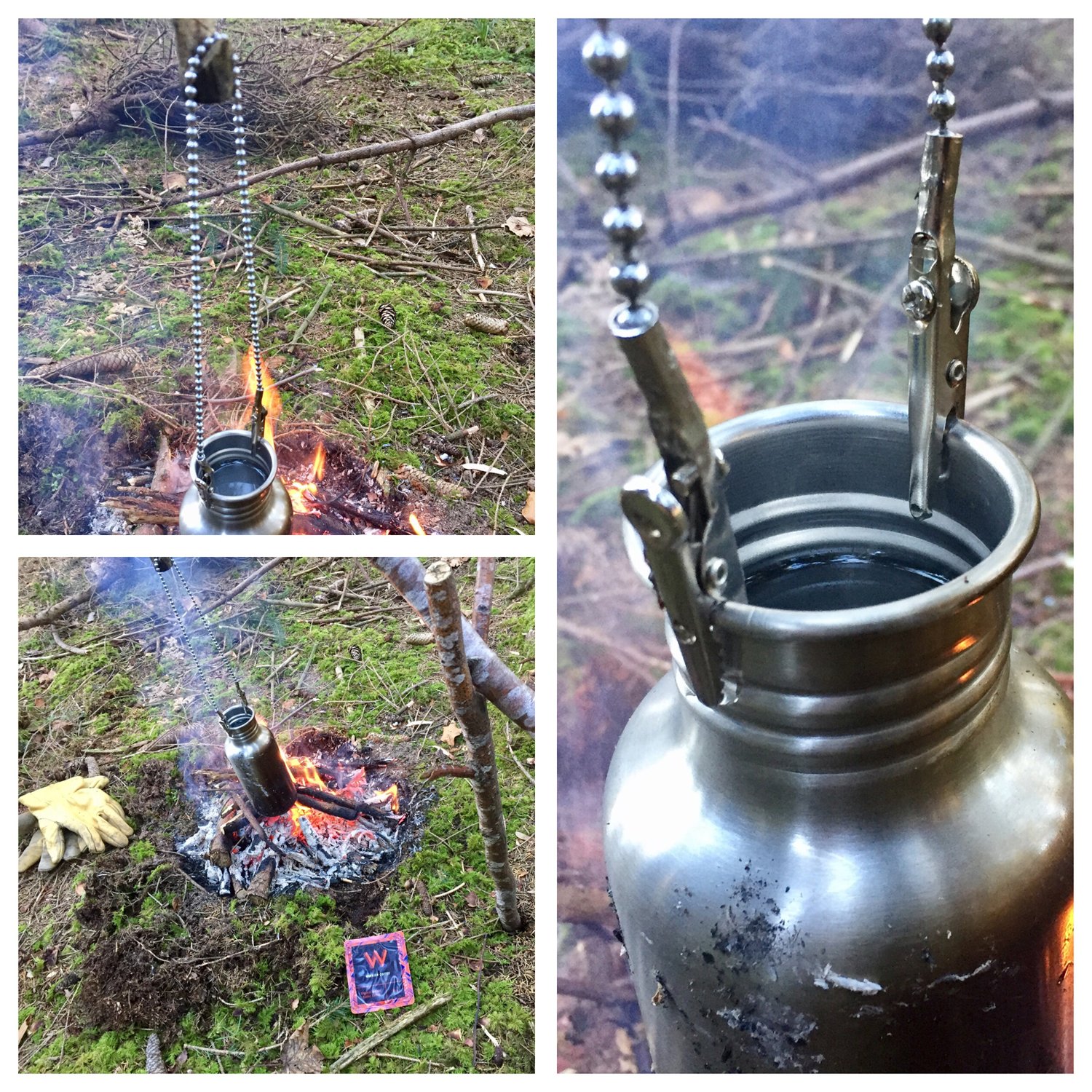 I have invented the Crocobail out of a pure need for minimalism. Most of my Nested
Cups did not have bail for
Cooking over the fire.
The Crocobail allows the user to clip various kinds of cups, pots and steel/titanium water bottles over the fire for easy cooking.
It also has other uses from hanging your bandana to dry near the fire or a piece or mirror to a branch, making a snare, extending the lengths of the bail for your billy can and many more uses your brain can imagine.
(The new 2017 version uses steel wire of 1mm in diameter instead of ball chain.)