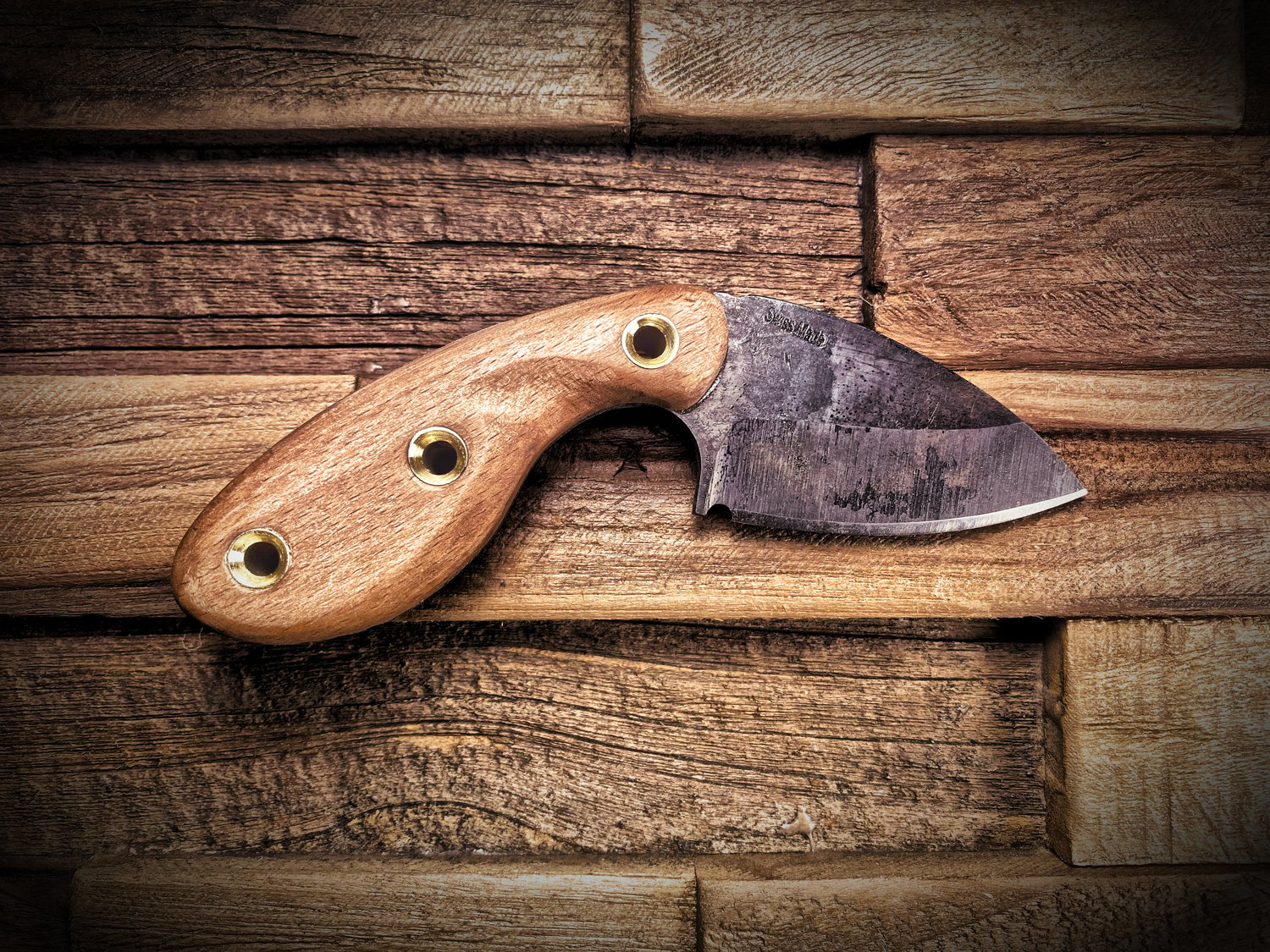 The Sharkbite is a small angled knife that was inspired by the knives designed by TDI, but the version I make is mainly because of the interest of an angled blade for bushcraft and survival situations, not only tactical.
100% Custom and Handmade in Switzerland
Each one is handmade therefore the final product may differ from the picture.
Lead time for production may be up to 8 weeks.
Blade length :
Overall length :
Thickness : 4 mm
Steel : O1 or O2
Hardness : 55-60 HRC
Handle : Swiss Beech wood
Sheath : black Kydex
Lead time : built on order, 2 to 8 weeks + shipping, depending on pre-order list.