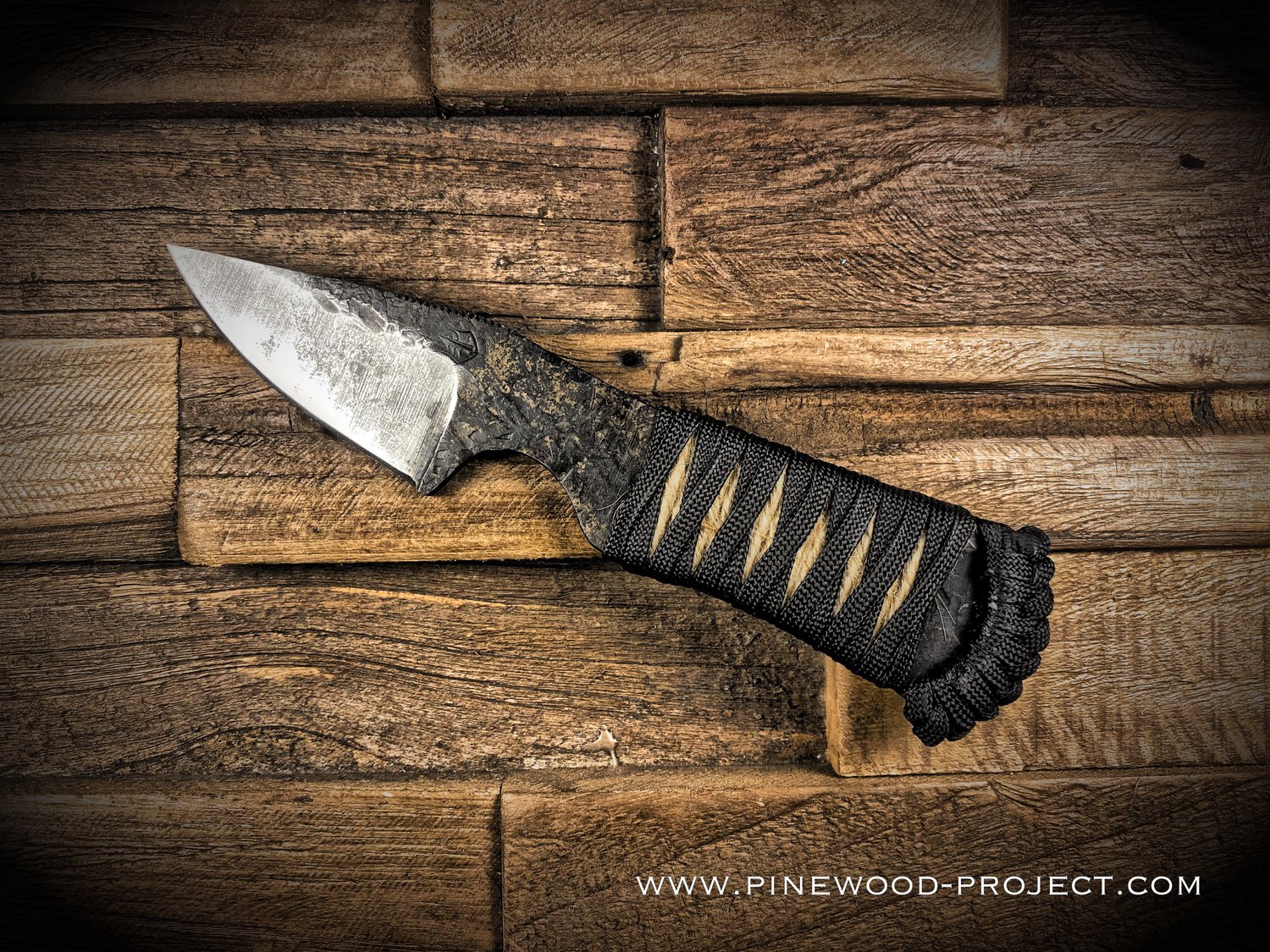 The Urban Trapper is one of my oldest designs from long before I start selling my knives. The design has evolved a bit over the years with the addition of a braided pommel standard. The idea was to have a full handle yet a smaller blade for most chores a Trapper would need but is thought as a fully functional survival blade in an expert hand. The braided pommel makes it a pleasure to prepare hearth board for primitive fires or any drilling/perforation tasks. It also makes it a breeze to pull it out of an ultra deep carry sheath.
Despite the 4mm thick blade, this one is a user and as all my knives are designed with function first and years of experience as a survival instructor. KISS design (Keep It Stupid Simple) and primal / neo tribal feel makes it a perfect choice for professional operators that need a less tactical footprint for discretion.
Made on order, expect minimum 12 weeks delay.
For Custom Work (specific steel, finish, wrap, sheath, etc) select : Custom Urban Trapper Request - Down payment option.
Specs :
Steel: O1
Blade thickness: 4mm
Blade length: 6cm
Handle length: 10cm
Overall length: 16cm
Sheath: Ambidextrous kydex sheath with central IWB clip, ultra deep carry
Handle: double ridge wrap (jute) or paracord, or japwrap over jute, stabilized